The Strategic Design Management discipline at NID focuses on fostering creativity, innovation and foresight that empowers leaders and decision-makers to take meaningful decisions to address business, organisational and global challenges. Strategic design refers to the professional field in which designers use their principles, tools and methods to influence strategic decisions that have a long-term impact on organisations, communities and the eco-system at large.
The discipline focuses on redefining and redesigning management processes, strategies and leadership paradigms through strategic design interventions. The discipline seeks to innovatively apply creative, integrative, systemic, synergetic and human-centric approaches to business, organizational and management processes to make them more efficient and effective. The discipline offers courses that are designed to provide a hands-on learning experience to students to empower them to create contextual solutions to real-time challenges.
Read More
Read Less
Faculty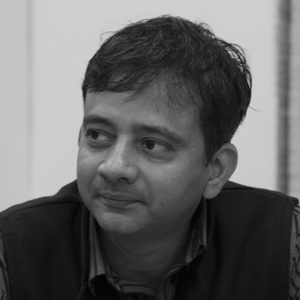 s_guruprasad[at]nid[dot]edu
jitendra_s[at]nid[dot]edu
Info
COURSE OFFERED
Gandhinagar Campus

DESIGN FACULTY
Interdisciplinary Design
Student Works
The SDM curriculum strives to enhance the sensitivity and perceptivity and develop a strong ability to have creative and innovative approaches to looking at life and business processes. The courses are offered in a highly experiential and transformational way and include live projects, industry and rural exposure, field studies, environmental exposure and immersive and participative live-in case studies in social and corporate sectors. The courses range from the basics in design and management to design research, social behaviour, cognitive neuroscience, multi-sensory processes, entrepreneurship, playfulness and gamification, designing strategies, aesthetic appreciation, behavioural economics to neuro-marketing, experience design, design audit to service and systems design, creative strategic leadership that ultimately lead to an ability to design contextually effective strategies, policies, business processes, tools and techniques for any and all sectors.